It's been said that when "I" is replaced with "we," illness becomes wellness. This is certainly true for many low-income and elderly people who need help getting vital care. "About 3.6 million Americans miss or delay medical appointments every year because they lack a ride to the doctor," writes Therese McMillan for the U.S. Department of Transportation. "Given that America's population is aging, and about half of us live with at least one chronic condition, getting regular health care is more important than ever." Health outcomes improve with better healthcare access, so here are some practical ways hospitals can help people overcome the transportation gap.
1. Team up with Independent Transportation Network, ITN.
Seniors in the United States typically outlive their ability to drive—seven years for men and a decade for women. And this has a big impact on their health. For seniors, not comfortable driving or who can no longer drive, and ITN assist can be a lifeline. Residents, where ITN operates, can schedule trips 24 hours a day. Drivers even come to the door to help the passenger into and out of the car. Seniors use ITN to get to medical appointments, go grocery shopping, attend religious services or go almost anywhere. Today the nonprofit ITN has affiliates in 27 communities, from San Diego to Boston. They offer volunteer-based transportation in personal cars "for hundreds of thousands of older and vision-impaired people." Read more HERE.
2. Use Mobile Clinics to Go to the Patient.
Mobile clinics include clinics that provide primary care services, preventive care services, or dental care services from a van, truck, or bus equipped with all of the necessary technology to provide clinical services in underserved areas, both rural and urban. According to Mobile Health Map, over 700 mobile health clinics currently operate in the country, with at least one in each state. A 2013 study of a mobile clinic in Boston, known as the "Family Van", resulted in significant cost savings due to a reduction in emergency room visits as well as a significant reduction in blood pressure among patients who received services from the van. Read more HERE.
3. Work with Congregational Networks to Coordinate Rides.
Around the nation, volunteers from congregational networks are giving the gift of transportation to those who need to get to a medical appointment. "It doesn't do any good to provide a service if people can't access. For poor people, it may be helping them to get their medications, get to a doctor or get to a grocery store,'' says Rev. Sam Lewis of Oak Grove United Methodist Church in Mocksville, N.C. Members of that church provide transportation for a throat cancer patient who required near-daily treatments for several weeks 25 miles from his home. Read more HERE.
4. Partner with or Co-host Pop-up Clinics.
These pop-up clinics rely on volunteer clinicians to provide care, ranging from preventive screenings to condition-specific treatment, to a high volume of patients in a short time span for little-to-no cost. While pop-up clinics seek to meet some of the immediate health care needs of patients and connect those patients with services that can help them access preventive services and disease management services more frequently, organizations like NAFC and RAM are limited by the short time-frames of their clinics and the first-come, first-served process that goes hand-in-hand with time and volunteer constraints. However, these pop-up clinics are making a difference in the lives of those that remain uninsured by providing them with quality health care and connecting them to services that will help them to better manage their health care in the future. Read more HERE.
5. Team up with Retail Clinics.
For minor health needs, a visit to the emergency room is usually not the right door; it's expensive and can take hours. The rapid spread of walk-in clinics in retail stores is providing one alternative. The roughly 1,800 retail clinics in the United States are visited more than 10 million times in a year—at one-third the cost of other outpatient settings. And health systems, like Henry Ford in Detroit, are partnering with them. Target, Safeway, and Kroger are in the business. Walgreens has almost 450 "Healthcare Clinics" where no appointments are needed. And CVS pharmacies have roughly 1,000 "MinuteClinics" staffed by nurse practitioners and physician assistants who offer affordable no-appointment services. Read more HERE.
6. Work with Student Run Clinics.
Student-run clinics affiliated with medical schools are also taking medical care where it is needed. They not only give medical students experience in providing preventive care to vulnerable populations but they are often located in extremely impoverished areas, which provides those individuals with free, easily accessible care. As of 2009, a total of 110 student-run clinics were being operated in the United States.
While valuable in providing free or low-cost care to needy populations, student-run clinics are limited in the type of care they can give patients. For example, they're useful in helping individuals manage chronic diseases such as high blood pressure or diabetes, but they cannot provide more complex care that may be needed by patients with unmanaged chronic diseases, such as surgeries or MRI scans. Read more HERE.
7. Take care directly to target populations with Co-located Clinics.
Similar to student-run clinics, co-located clinics remove the barriers to accessing health care services by taking care providers directly to needy populations. In fact, some student-run clinics are also co-located clinics that are located in homeless shelters or schools in low-income areas. For example, the University of California – San Diego has four separate student-run clinics, one of which is co-located with Baker Elementary School, allowing both parents and students to access high-quality, low-cost health care. Read more HERE.
8. Partner with clinics held in congregations.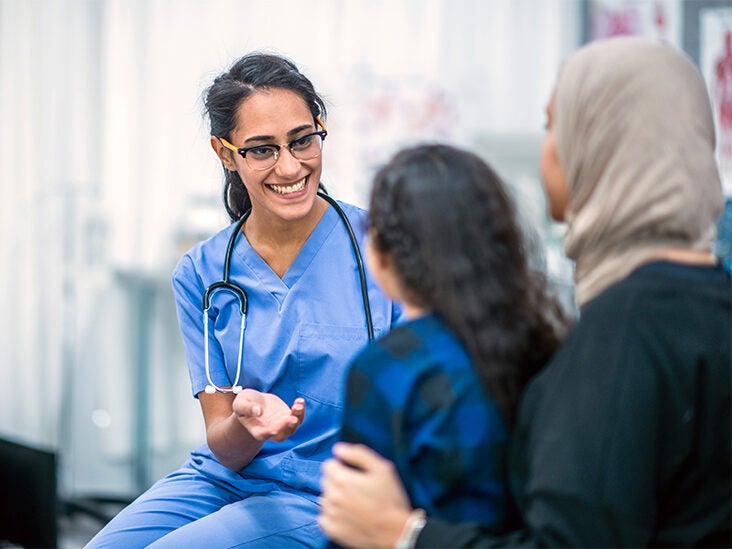 Many congregations across the country have seen as part of their ministry offering health services to the underserved. For example, a clinic in St. Luke's Episcopal Church in Atlanta has provided care for many thousands of homeless people since 1985. People in tough neighborhoods of Winston-Salem, NC, know that in an emergency, they can be seen at "Baptist" for free but it is a long and difficult bus ride to the medical center, so people often ignore chronic conditions until a crisis when they end up at the emergency room. For nearly 30 years, the Community Mosque of Winston-Salem has quietly offered help via a free clinic in the southeast part of the city. Read more HERE.
9. Spread the Word about Covered Services.
In 2008 Congress passed the Medicare Improvements for Patients and Providers Act (MIPPA), which, among other things, provided grants for organizations serving low-income seniors with better access to preventive health care services. These services include a physical exam intended to detect diseases, promote overall health and wellness, and provide referrals to specialists if needed. They also include a variety of preventive and diagnostic screenings for diabetes, cardiovascular issues, depression, and other health challenges. It's vital that health providers share information about free preventive care services. The more patients know about these services, the more empowered they are to proactively prevent or manage chronic conditions, thus reducing the overall cost of health care, both for the individual and the provider. Read more HERE.
10. Set up a healthcare access task force with your hospital and other community stakeholders.
Too often, the many groups providing healthcare access through transportation act as lone wolves. Do your community a favor, discover how to work together. Find people in your system and other key organizations who will work to improve transportation services in your area. Consider community health asset mapping on the topic. Coordinate your services. And find ways to publicize existing resources and make a plan to create solutions for the greatest impact.